Same as the other posts, but Disney. This is an a-z list of Disney (and Disney Pixar) movies!
For more information on how these lists work check out my other A-Z List Recommendations for more information!
Note: "a" and "the" are excluded from these titles!
# – 101 Dalmatians (1961)
When a litter of dalmatian puppies are abducted by the minions of Cruella De Vil, the parents must find them before she uses them for a diabolical fashion statement.

A – The Aristocats (1970)
With the help of a smooth talking tomcat, a family of Parisian felines set to inherit a fortune from their owner try to make it back home after a jealous butler kidnaps them and leaves them in the country.

B – Brave (2012)
Determined to make her own path in life, Princess Merida defies a custom that brings chaos to her kingdom. Granted one wish, Merida must rely on her bravery and her archery skills to undo a beastly curse.

C – Cinderella (1950)
When Cinderella's cruel stepmother prevents her from attending the Royal Ball, she gets some unexpected help from the lovable mice Gus and Jaq, and from her Fairy Godmother.

D – Dumbo (1941)
Ridiculed because of his enormous ears, a young circus elephant is assisted by a mouse to achieve his full potential.

E – The Emperor's New Groove (2000)
Emperor Kuzco is turned into a llama by his ex-administrator Yzma, and must now regain his throne with the help of Pacha, the gentle llama herder.

F – Finding Nemo (2003)
After his son is captured in the Great Barrier Reef and taken to Sydney, a timid clownfish sets out on a journey to bring him home.

G – Get A Clue (2002)
A wealthy student with too much fashion sense, her equally rich friends, and her rival/superior from the school paper work together to solve the case when their teacher goes missing.

H – The Hunchback Of Notre Dame (1996)
A deformed bell-ringer must assert his independence from a vicious government minister in order to help his friend, a gypsy dancer.

I – The Incredibles (2004)
A family of undercover superheroes, while trying to live the quiet suburban life, are forced into action to save the world.

J – The Jungle Book (1967)
Bagheera the Panther and Baloo the Bear have a difficult time trying to convince a boy to leave the jungle for human civilization.

K – Kronks New Groove (2005)
Kronk cooks up a get-rich-quick scheme to impress his Dad, whom he can never please. But when things go wrong, Kronk kicks into comical gear and discovers the true riches in life are his friends and being "true to your groove."

L – Lady & The Tramp (1995)
The romantic tale of a sheltered uptown Cocker Spaniel dog and a streetwise downtown Mutt.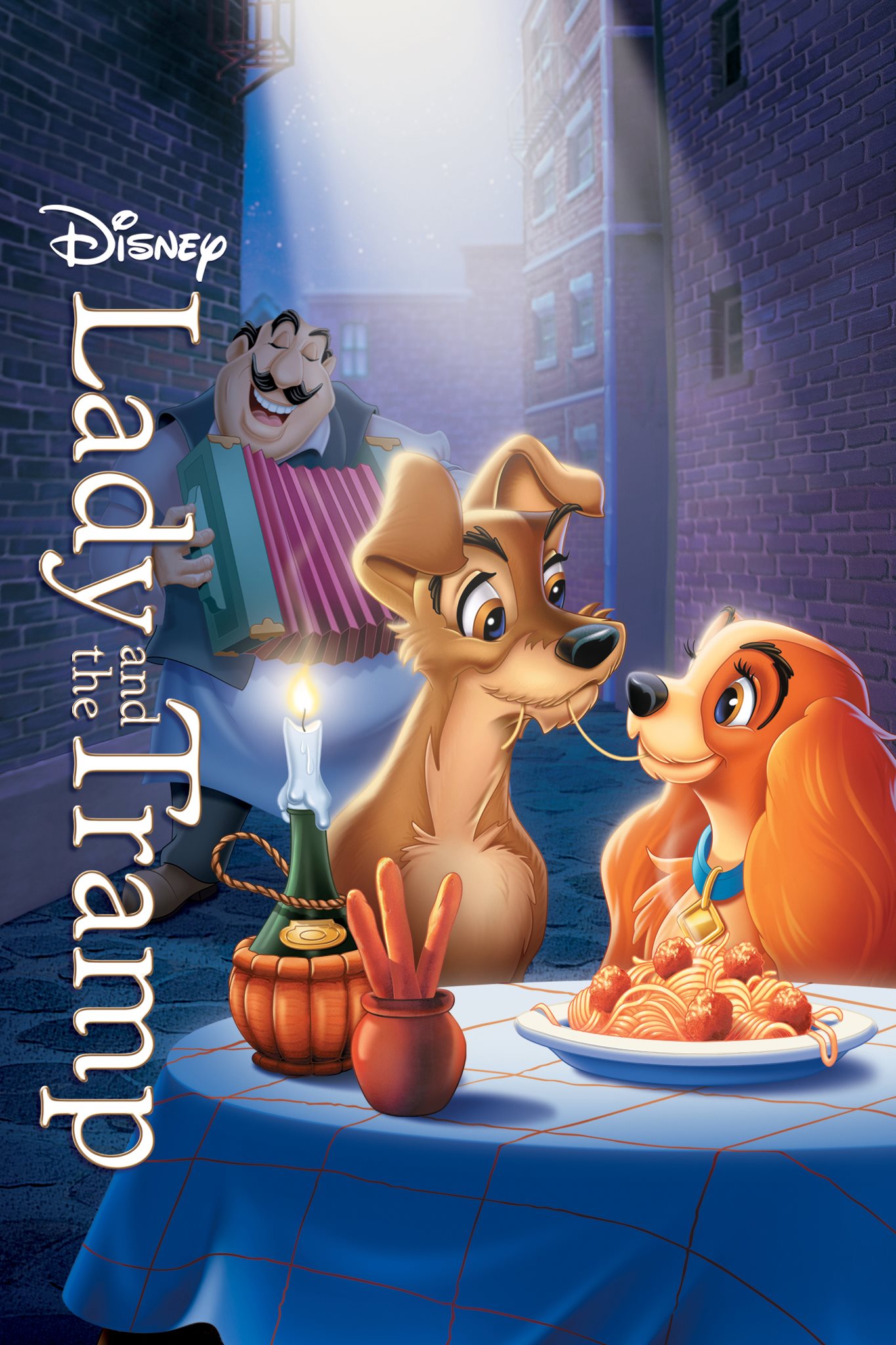 M – Maleficent (2014)
A vengeful fairy is driven to curse an infant princess, only to discover that the child may be the one person who can restore peace to their troubled land.

N – The Nightmare Before Christmas (1993)
Jack Skellington, king of Halloween Town, discovers Christmas Town, but doesn't quite understand the concept.

O – The Odd Life Of Timothy Green (2012)
A childless couple bury a box in their backyard, containing all of their wishes for an infant. Soon, a child is born, though Timothy Green is not all that he appears.

P – The Princess & The Frog (2009)
A waitress, desperate to fulfill her dreams as a restaurant owner, is set on a journey to turn a frog prince back into a human being, but she has to face the same problem after she kisses him.

Q –
R – Ratatouille (2007)
A rat who can cook makes an unusual alliance with a young kitchen worker at a famous restaurant.

S – Snow White & The Seven Dwarfs (1937)
Snow White, pursued by a jealous queen, hides with the Dwarfs, but the queen learns of this and prepares to feed her a poison apple.

T – Tangled (2010)
The magically long-haired Rapunzel has spent her entire life in a tower, but now that a runaway thief has stumbled upon her, she is about to discover the world for the first time, and who she really is.

U – Up (2009)
Seventy-eight year old Carl Fredricksen travels to Paradise Falls in his home equipped with balloons, inadvertently taking a young stowaway.

V – Valiant (2005)
Set in 1944, Valiant is a woodland pigeon who wants to become a great hero someday. When he hears they are hiring recruits for the Royal Homing Pigeon Service, he immediately sets out for London. On the way, he meets a smelly but friendly pigeon named Bugsy, who joins him, mainly to get away from clients he cheated in a game of find-the pebble, and helps him sign up for the war.

W – Wall-E (2008)
In the distant future, a small waste-collecting robot inadvertently embarks on a space journey that will ultimately decide the fate of mankind.

X –
Y – The Young Black Stallion (2003)
A young girl befriends a wild black stallion.

Z – Zootopia (2016)
In a city of anthropomorphic animals, a rookie bunny cop and a cynical con artist fox must work together to uncover a conspiracy.

What's your favourite Disney (or Disney Pixar) movie?